Hardcups: Een duurzame keuze voor evenementen
Inleiding
In de evenementenbranche is het kiezen van de juiste drinkbeker net zo belangrijk als het kiezen van de juiste locatie of artiest. Hoewel je misschien niet veel aandacht besteedt aan de bekers die je gasten in hun handen hebben, kan het soort beker dat je kiest een aanzienlijke impact hebben op zowel de beleving van je evenement als op het milieu. Dit is waar hardcups binnenkomen. Ze zijn duurzaam, herbruikbaar en perfect voor elk soort evenement.
Wat zijn hardcups?
Hardcups zijn harde plastic bekers die ontworpen zijn om keer op keer te worden gebruikt. Ze zijn gemaakt van sterk materiaal dat bestand is tegen intensief gebruik, waardoor ze perfect zijn voor evenementen waar veel mensen bij elkaar komen, zoals muziekfestivals, sportevenementen en bedrijfsfeesten. Hardcups zijn er in verschillende soorten en maten, van bierbekers tot koffiebekers en zelfs bedrukte koffiebekers. Ze zijn een essentieel onderdeel van een duurzame levensstijl, omdat ze de afhankelijkheid van wegwerpplastic verminderen.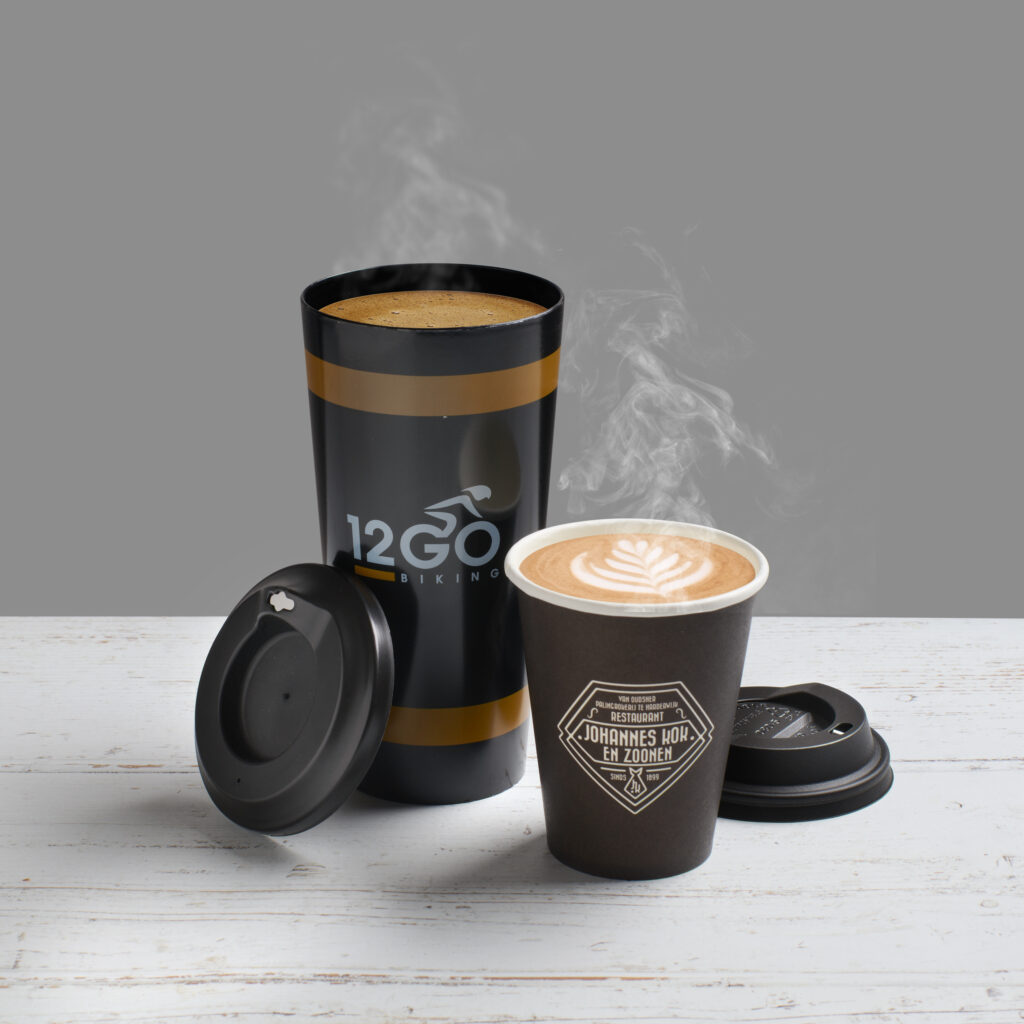 Voordelen van hardcups
Het grootste voordeel van hardcups is hun duurzaamheid en herbruikbaarheid. Ze kunnen worden gewassen en hergebruikt, wat helpt om de hoeveelheid afval op evenementen aanzienlijk te verminderen. Bovendien zijn ze op de lange termijn kostenbesparend, omdat ze meerdere keren kunnen worden gebruikt in plaats van na één keer gebruik te worden weggegooid. Daarnaast bieden hardcups een veiliger alternatief voor glazen bekers, aangezien ze niet breken als ze vallen. Dankzij hun flexibiliteit kunnen ze worden gebruikt voor elk soort drank, van bier en frisdranken tot koffie en thee.
Het belang van hardcups in de evenementenbranche
Hardcups worden steeds populairder in de evenementenbranche. Ze zijn niet alleen duurzamer dan wegwerpbekers, maar ze verminderen ook de hoeveelheid afval die tijdens evenementen wordt geproduceerd. Bovendien kunnen ze helpen om de milieuvoetafdruk van een evenement aanzienlijk te verminderen. Er zijn al verschillende grote evenementen die met succes hardcups hebben geïmplementeerd, waardoor ze een steeds aantrekkelijkere optie worden voor organisatoren die duurzaamheid hoog in het vaandel hebben staan.
Bedrukte hardcups: Een effectieve branding tool
Naast hun praktische voordelen kunnen hardcups ook worden gebruikt als een effectieve branding tool. Door uw logo of merknaam op uw bekers te laten drukken, kunt u de zichtbaarheid van uw merk vergroten. Dit kan vooral nuttig zijn op evenementen, waar bezoekers de hele dag door de bekers in hun hand hebben. Of u nu kiest voor bedrukte plastic bekers of herbruikbare bedrukte koffiebekers, het resultaat is hetzelfde: een krachtige en voortdurende merkpromotie.
Wet- en regelgeving rondom wegwerp plastic en de rol van hardcups
Gezien de groeiende bezorgdheid over het milieu en de toegenomen druk om duurzaamheid te bevorderen, hebben veel landen maatregelen genomen om het gebruik van wegwerp plastic te beperken. Deze wet- en regelgeving varieert, maar ze hebben allemaal hetzelfde doel: de impact van plastic afval op onze planeet verminderen. Hardcups, als herbruikbare en recyclebare items, helpen evenementorganisatoren om aan deze nieuwe voorschriften te voldoen. Ze bieden een duurzaam alternatief voor wegwerpbekers en dragen bij aan een groenere en meer milieuvriendelijke evenementenbranche.
Onze klanten die al hardcups gebruiken
Veel van onze klanten hebben de overstap naar hardcups al gemaakt en de resultaten zijn indrukwekkend. Van grote muziekfestivals tot kleine bedrijfsevenementen, hardcups zijn een hit. Klanten melden een aanzienlijke afname van afval op hun evenementen, naast het feit dat ze bijdragen aan hun duurzaamheidsdoelstellingen. Bovendien profiteren ze van de extra merkzichtbaarheid die de bedrukte bekers bieden. Onze klanten waarderen de kwaliteit, duurzaamheid en het ontwerp van onze hardcups.
Bestel uw hardcups nu
Of u nu een groot festival organiseert of een klein bedrijfsevenement, hardcups kunnen een duurzaam en kosteneffectief alternatief zijn voor wegwerpbekers. Ze zijn niet alleen beter voor het milieu, maar kunnen ook bijdragen aan uw zichtbaarheid en de totale beleving van uw evenement verbeteren. Bestel nu uw hardcups en maak deel uit van de groene beweging in de evenementenbranche. Klik hier om uw bestelling te plaatsen.