Wijn & Champagne reusable Cups
Herbruikbare promocups
Wijn en Champagne
Als u op zoek bent naar duurzame, stijlvolle en praktische alternatieven voor traditionele glazen, dan bent u bij ons aan het juiste adres.

Onze polycarbonaat wijn- en champagneglazen zijn gemaakt van hoogwaardig materiaal dat bekend staat om zijn duurzaamheid en krasbestendigheid. Ze zijn geschikt voor gebruik bij evenementen, feesten, in restaurants of gewoon thuis.

Bovendien zijn deze glazen licht van gewicht en breken ze niet zo snel als glazen, waardoor ze ideaal zijn voor gebruik bij buitenevenementen of op plekken waar glaswerk niet is toegestaan.

Onze collectie omvat verschillende maten en stijlen, zodat u altijd de juiste glazen kunt vinden voor uw specifieke gelegenheid. Of u nu op zoek bent naar een klassiek ontwerp of een meer eigentijds uiterlijk, wij hebben voor elke smaak en voorkeur iets te bieden.

Promocups biedt ook de mogelijkheid om uw polycarbonaat wijn- en champagneglazen te personaliseren met uw eigen logo of tekst. Dit maakt ze niet alleen functioneel, maar ook een geweldige manier om uw merk of bedrijf te promoten.

Als u op zoek bent naar hoogwaardige, duurzame en stijlvolle wijn- en champagneglazen, dan hoeft u niet verder te zoeken dan Promocups. Bestel vandaag nog en ontdek waarom onze klanten keer op keer terugkomen voor onze producten van topkwaliteit.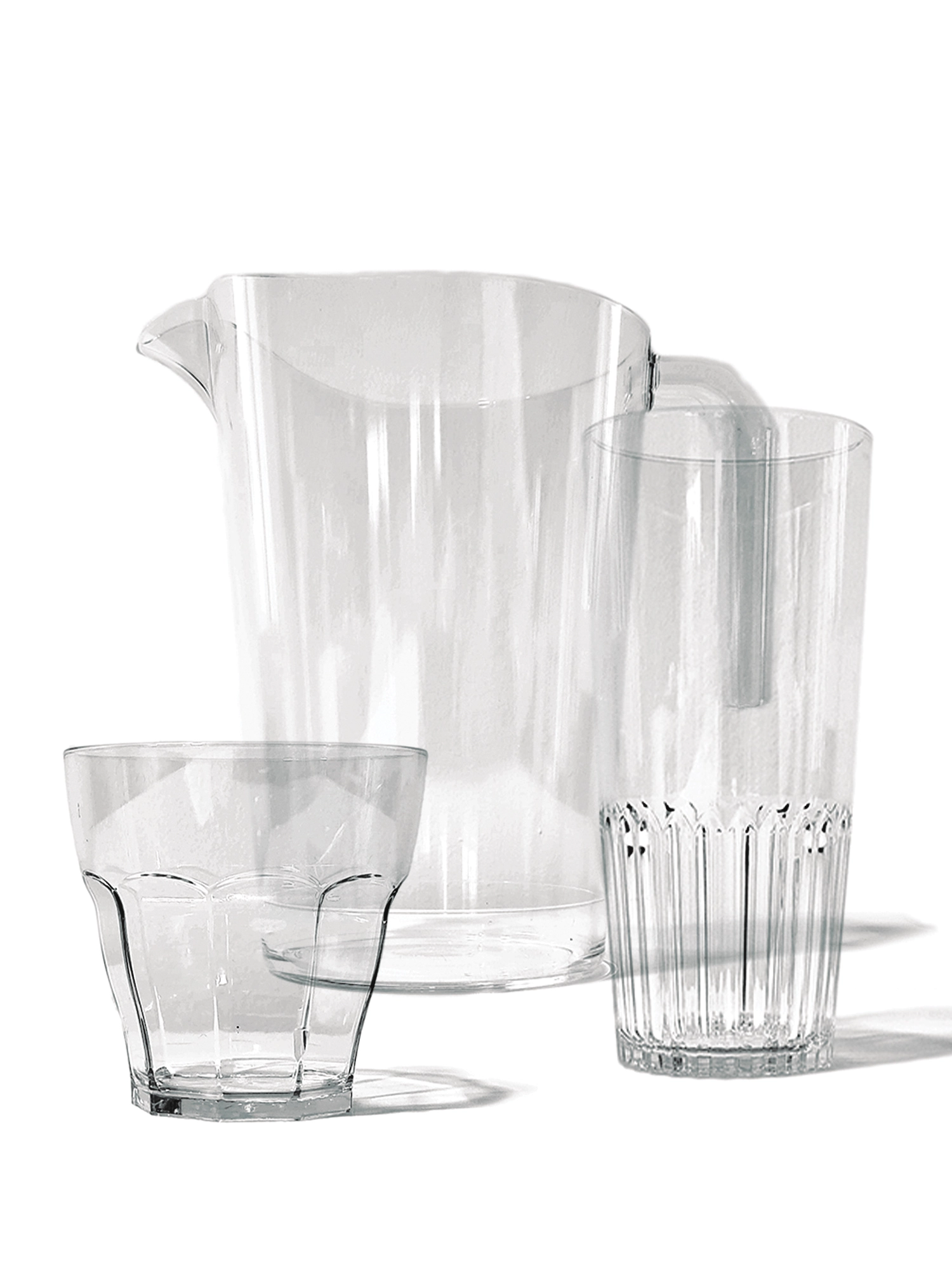 Glazen van polycarbonaat zijn vrijwel onbreekbaar, waardoor ze de voor de hand liggende keuze zijn voor gebruik boven de andere stukken glaswerk die nog steeds gemakkelijk kunnen breken.
Onbreekbare glazen van polycarbonaat zijn ook vaatwasmachinebestendig en lichter dan standaardglazen, wat betekent dat ze voordeliger kunnen zijn voor medewerkers die grotere stapels glas tegelijk kunnen dragen. Naast het bestrijden van glasgerelateerd geweld, zijn er duidelijke voordelen van het niet meer opruimen van gebroken glas aan het einde van de nacht.
Moderne giettechnieken zorgen ervoor dat polycarbonaat glazen in verschillende stijlen kunnen worden gemaakt, waardoor klassieke glasontwerpen met een minimum aan poespas achter de bar kunnen worden vervangen. Naast de standaard pintglazen van polycarbonaat zijn er ook wijngassen van polycarbonaat, champagnefluiten, borrelglaasjes, cocktailglazen en standaard tuimelaars met een vergunning voor gebruik in pubs, bars en clubs.
Ons uitgebreide assortiment plastic drinkglazen biedt een breed scala aan polycarbonaat drinkglazen, allemaal erkend als wettelijk bruikbaar in vergunde instellingen.